Simply put, a solid core is sexy.

Dan Cohen
I was a bit iffy about whether or not I should use today's workout. It wasn't the source of the workout, or that the workout sounded too difficult. Runner's World tends to have great resources. You see, my issue was that the page I clicked on actually had four workouts, with all the same base moves but in different orders. I don't want to use the same webpage multiple days in a row, so I wasn't sure what to do.
For each workout, the description states " Repeat each exercise for 30 seconds, followed by a 15-second rest between moves, for a 5-minute circuit." The four workout options were the ones below, with the hub exercise being the one you do most often, based on your training goals. And, as you can see below, each workout has a different focus – Strength, Power, Stability, or Balance.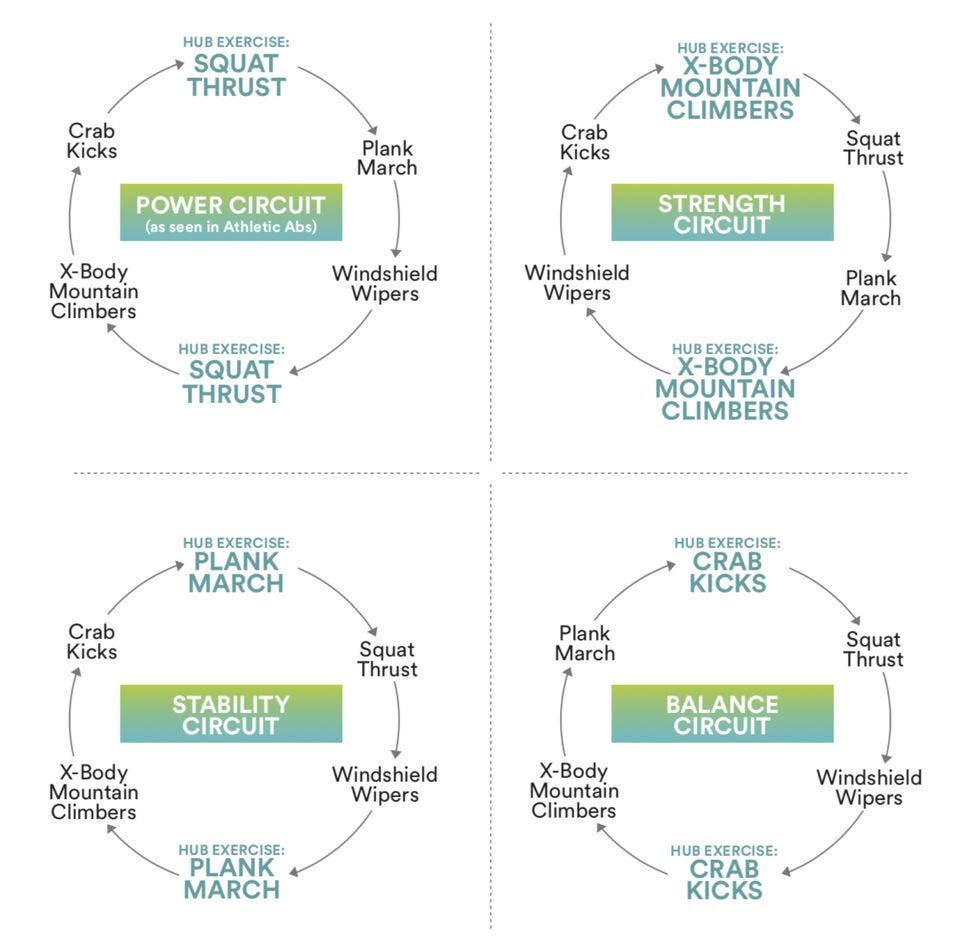 Ultimately, I decided to do all four, but over the course of the day. I figured that a five minute workout isn't too hard to fit in, plus doing it this way means I get the benefit of all the exercises, haha.
However, I went for a walk with my corgi and my husband this evening, so my third and fourth workouts ended up being done at around 10.30 pm. Not exactly ideal! By the fourth workout, my abs and arms were a bit worn out too. However, for such short little workouts, they really worked my muscles!
I also lost another 300 grams today, meaning my weight is at 67.6 kg – 12.6 kg away from my ultimate goal. Slowly but surely, I'm making my way there!
Until tomorrow – stay happy and healthy.